FANTASIES, DEMONS
& LOVERS
It's time for another issue of VOICES. Send us your short stories, poetry, prose, flash fiction...that explore your Fantasies, your Demons and your Lovers.
Deadline for submissions is June 15th, 2022. Please send to submissions@coldriverpress.com
I'll get us started:
SHAMBHALA
I dreamt of you
Those many years ago
When schools of fish carried me
Across the raging sea
A crescent moon beckoning
In a turquoise sky
Your image remained
Long after I had washed ashore
Delicate hands reaching down
To calm my fears
A kind smile lifting
My broken soul
In that moment
All was pure
The knowledge you imparted
Resonating through me
On nights when the wind
Churns the water
Into an iridescent foam
I see the turquoise sky
Gleaming through the clouds
Your memory holding
A taste of salt
Crosses my lips
An errant tear
Seeps down
It is enough to sustain me
Opening a path
Where dreams remain
---

WATER DREAMS
Joe Nolan


Hyouhakusha:
Desolate Travels Of A
Junkie On The Road
T. William Wallin-sato



DISTANT LIGHTS by D.R. WAGNER




ARTIFACTS
Tom Hedt


The Distance Between Us
jim bourey




QUIET ROOMS


An Anthology


Windows Of Time & Place
Taylor Graham


Sacramento Voices
2018

Rumor
Silva Zanoyan Merjanian
National 2015 Book Winner










ABOUT COLD RIVER PRESS CONTACT
15098 Lime Kiln Road
Grass Valley, CA 95949
Phone (916) 801-4470 | submissions@coldriverpress.com
COMING SOON!!!!
BLESS ME FATHER
Terry Reis Kennedy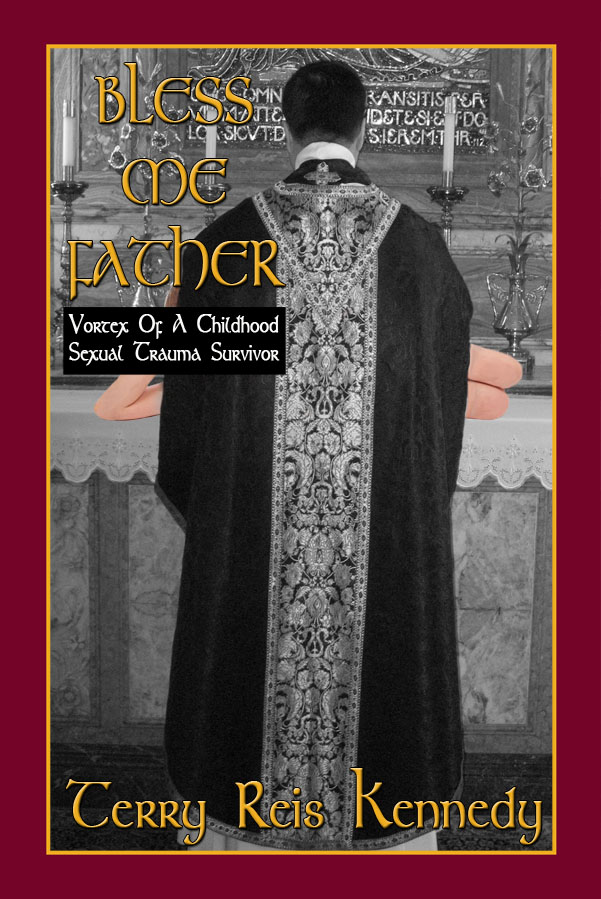 130 pages, plus cover
6 x 9, Perfect Bound
$18.95

FREE shipping within the Continental United States
---
---
Terry Reis Kennedy's Bless Me Father is the journey of a survivor, finding
a path up from traumatic childhood abuse in the church, to a plateau of spiritual rediscovery, where the pieces become whole.
Her journey is inspiring.

~ Jason Berry, Author
---
Sweetness. Joy. Nature spirits and the fragrance of the sea. There is a bright red cardinal eating his breakfast on the backyard wall, he knows me as a busy, determined gardener, a woman who writes poems and stories in a little studio attached to a two car garage in the suburbs, south of Boston.
My 27 years in India, living in the ashram village of my Guru, Sri Sathya Sai Baba, Prasanthi Nilayam (The Abode of Highest Peace) helped restore me to sanity and gave me the courage to love myself, to forgive myself, and to love and forgive those who were my abusers as well. I came to understand what Jesus, the Christ, had already prayed; "Father, forgive them, for they know not what they do".
~ Terry Reis Kennedy